Janson Brings Northwood Entertainment's ANNE WITH AN E to U.S. TVOD Platforms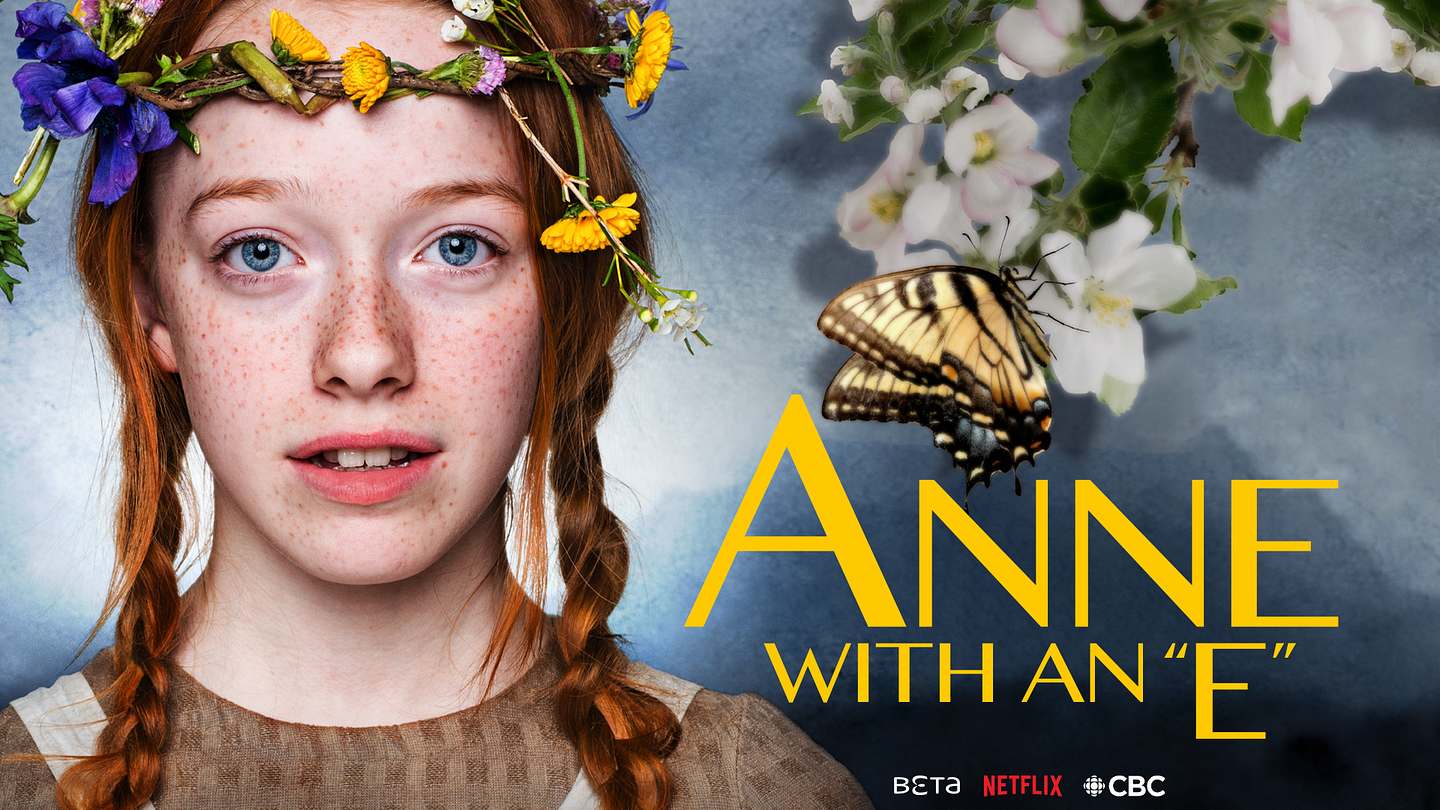 Janson Media today announced that it has acquired the Transactional Video-on-Demand rights in the United States to the critically acclaimed original CBC/Netflix drama series, Anne with an E (28 x 44) from Miranda de Pencier's Northwood Entertainment. Janson Media acquired the rights from German distribution company, Beta Film, the global distributor of the series outside of Canada.

Anne with an E is a coming-of-age story about an outsider who, against all odds and numerous challenges, fights for love and acceptance and for her place in the world. The series centers on a young orphaned girl in the late 1890s, who, after an abusive childhood spent in orphanages and the homes of strangers, is mistakenly sent to live with an aging sister and brother. Over time, 13-year-old Anne will transform their lives and eventually the small town on Prince Edward Island in which they live with her unique spirit, fierce intellect and brilliant imagination.
Anne with an E is a Canadian episodic television series adapted from Lucy Maud Montg omery's 1908 classic work of children's literature, Anne of Green Gables. The series was created by Moira Walley-Beckett and produced by Northwood Entertainment with the support of the Canadian Media Fund for CBC and Netflix. The executive producers are Miranda de Pencier, Moira Walley-Beckett, Debra Hayward, and Alison Owen. The series stars Amybeth McNulty as Anne Shirley, Geraldine James as Marilla Cuthbert, R. H. Thomson as Matthew Cuthbert, Dalila Bela as Diana Barry and Lucas Jade Zumann as Gilbert Blythe.
Anne with an E was nominated for fifteen 2019 Canadian Screen Awards and went on to win seven of them, including Best Drama Series (for the second year in a row), as well as Best Lead Actress, Best Supporting Actress, and Best Supporting Actor. The series was nominated for three ACTRA Awards in 2019, with Outstanding Performance in a Lead Role going to actress Amybeth McNulty. Moira Walley-Beckett received a 2018 WGC Award for writing the series.
Read more about Anne with an E at the CBC website for the series.
About Beta Film
Owned by Jan Mojto since 2004, Beta Film produces, finances and distributes high-end entertainment content for the global market. It draws on both long-standing and new relationships spanning public and private broadcasters, streaming platforms and special interest channels, production companies, theatrical and video distributors, and organizers of major film and TV festivals. The group partners with and holds stakes in European production companies for fiction and non-fiction as well as special interest channels. Founded in 1959 by Leo Kirch, Beta Film is based in Munich, Germany with offices in the US, Latin America and throughout Europe.
About Northwood
Founded by Miranda de Pencier, Northwood Entertainment is an independent film and television production company with a mission to create a thriving home for creators with singular voices to reach broad audiences. de Pencier's producing credits include Beginners; Thanks For Sharing; Anne With An E; and The Grizzlies. The Grizzlies, which de Pencier also directed, won several awards including the DGC Best Feature Film Award and the Palm Springs International Film Festival Audience Award.
About Janson Media
Established in 1989, Janson Media is an independent media company based in New York, specializing in Worldwide Digital, Television, and Non-Theatrical distribution. The company has global reach, having licensed content to virtually every country in the world, and its clients include major broadcasters and home-entertainment companies. One of the foremost digital aggregators in the world, Janson Media today has over 20,000 hours of content in global distribution on such major digital video platforms as Amazon, YouTube, Netflix, iTunes, Twitch, Hulu, Facebook, Tubi, Roku, Pluto, InDemand, and others.
More Press Releases and Announcements
Keep in touch!
We send weekly e-mail news updates to several thousand television and digital media content executives around the world. We encourage our clients, content partners, friends and colleagues to subscribe. Of course, you are also welcome to follow us on Twitter, Facebook, Youtube, Instagram and LinkedIn.
Sign up here!