Live at 9:30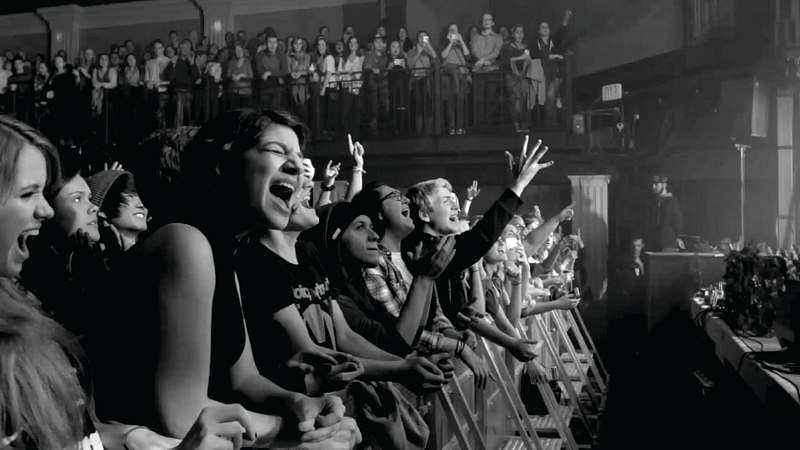 Live at 9:30 is a modern variety show highlighting the diverse talent that passes through the venue Rolling Stone and Billboard magazines have repeatedly honored as "the best live music club" in the USA. Each episode is a whirlwind of music discovery, featuring performances by hot, new acts and legendary favorites.
Much more than a performance show, the program also features documentary segments that delve into compelling stories about the artists, comedians reflecting on music, and short films commissioned from award-winning documentarians and journalists. Regular contributors include NPR's Bob Boilen, comedian Hannibal Buress, Bravo's Jill Kargman, Henry Rollins and special surprise guests.
12 x 60 Minutes
Background
U.S. public television has a proud history of airing incredible live music programs, from In Performance at the White House to Austin City Limits. Designed to bring the coveted 18–35 demographic to public television, Live at 9:30 was put together with help from some of the biggest names in music, including NPR Music (and Bob Boilen), the world famous 9:30 Club, and an unmatched bench of musical, comedic and filmmaking talent. Cinematically filmed and directed with the most high-tech equipment on the market — with some shows being covered by up to 20 cameras, the series was innovative, visually stunning and full of a "who's who" in popular music and comedy. It's a modern day variety show, assembled by an all-star cast, and featuring world class talent. Live at 9:30 was designed to capitalize on both the younger viewers drawn to public television shows like Downton Abbey and Sherlock, as well as the NPR Music audience, and to play well with existing music programs such as Live from the Artist's Den and Soundstage. While definitely "not your mother's PBS," it was also a natural progression in the incredible arts programming the system has made available to loyal viewers and supporters. Consisting mostly of exciting performance footage and a peek behind the curtain at the nation's best music venue, Live at 9:30 was a modern mix of Later With Jools Holland and Austin City Limits, and promised to be a show unlike any other: energetic, innovative, eclectic and passionate.
Join us!
Do you have great content? Are you ready to monetize it across the world's major digital platforms? Or to have it distributed to broadcast networks and PayTV channels around the world? At Janson Media, we are always looking for quality, engaging content across a wide range of genres. If you want to be one of our Content Partners, let us hear from you.
Submit your content here!