Travel With Kids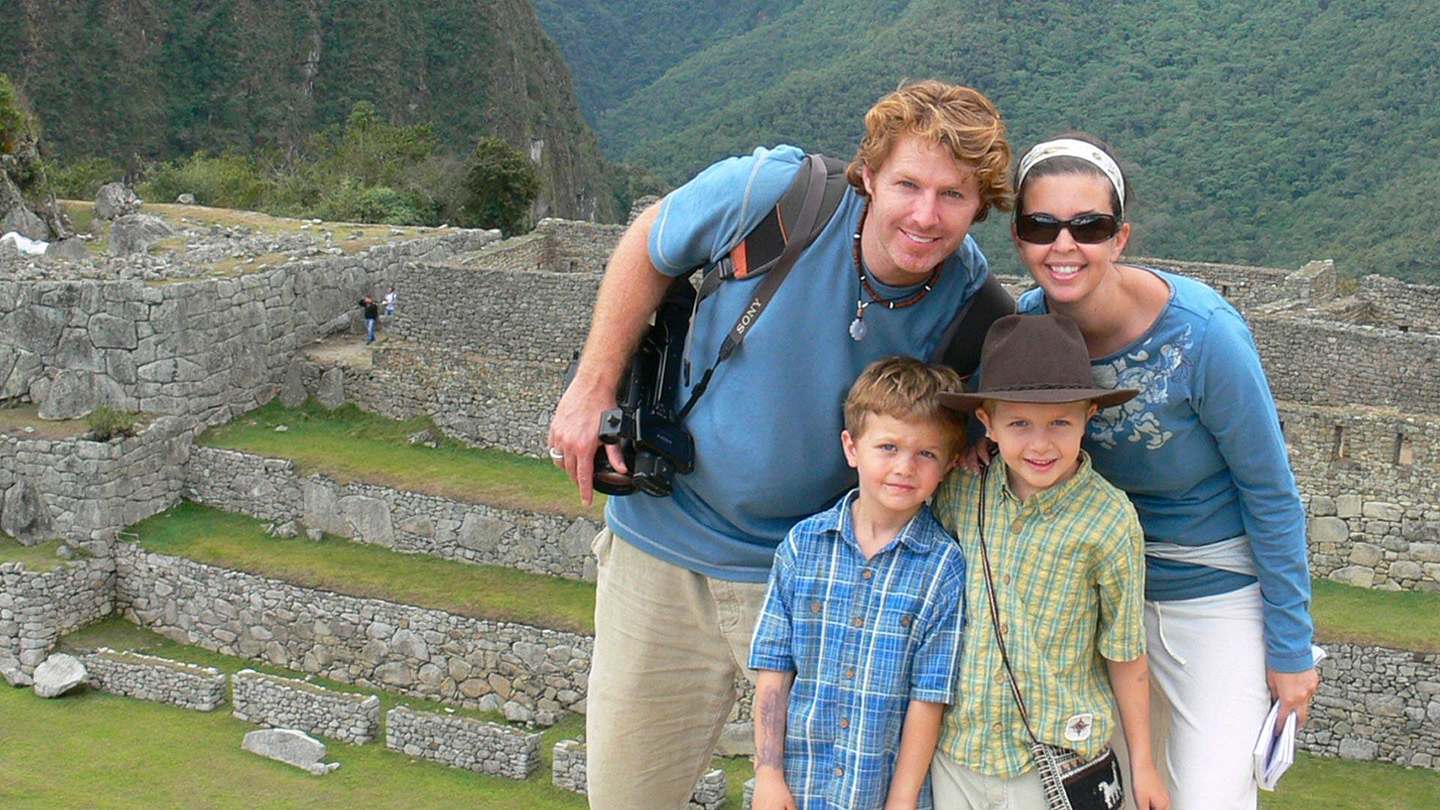 An entertaining yet practical travel adventure series featuring two real-life kid brothers and their parents traveling to well known and off the tourist track destinations. Explore top family destinations, learning all the tips and tricks to traveling with kids. From where to stay, how to get around and where to eat on a budget. Head out on a family adventure with the Roberts family in Travel With Kids. Packed with the fun and the (mis)adventures that come with traveling with kids, each episode shows viewers what they might expect, enjoy and think twice about doing on a family vacation.
Travel With Kids encourages viewers to get out of the resorts and meet the locals, take local transportation and stay at small budget hotels, which isn't always easy when traveling with kids ("Mom, where's the T.V.!") From swimming with dolphins and late night encounters with giant sea turtles, to finding the Mona Lisa and exploring centuries old pirate forts. From searching for "Nessie" the Loch Ness monster, to kissing the Blarney Stone, to snorkeling in underground caves, to just spending a day at the beach with mom and dad. Travel With Kids also presents viewers with the challenges of traveling with kids. From naps and tantrums, where to eat in remote places, to the best places to stay with kids, and how to get around on a budget. Travel With Kids is both entertaining and educational, yet delivers practical travel information that is interesting and useful for families planning a trip, and armchair travelers alike. Presented with additional pop-up on screen facts on the history, culture and travel tips for the destination, the entire family will enjoy watching this adventure travel series.
Join us!
Do you have great content? Are you ready to monetize it across the world's major digital platforms? Or to have it distributed to broadcast networks and PayTV channels around the world? At Janson Media, we are always looking for quality, engaging content across a wide range of genres. If you want to be one of our Content Partners, let us hear from you.
Submit your content here!