Janson Media to Release Drama Feature Film Sorority Worldwide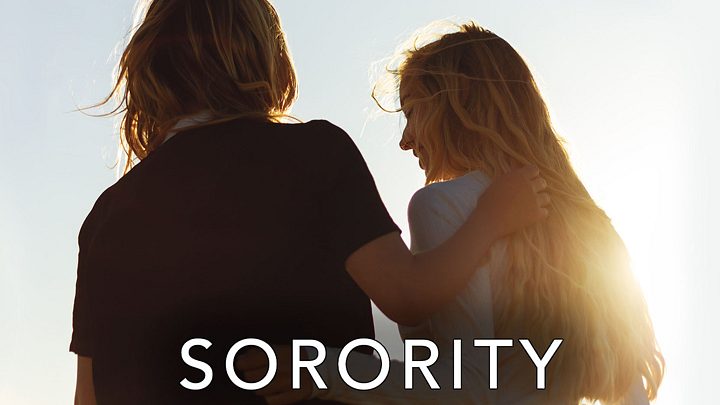 London, UK and Tappan, NY

The Springhead Film Company, in association with the Menik Films, both based in London, are proud to partner with New York-based Janson Media to release the award-winning feature film Sorority.
Sorority explores the lives and relationships of two sisters; Sarah (Emily Haigh), a talented writer on the verge of attending Oxford University; and Harriet (Sophie Kennedy Clark), who dreams of escaping the confines of their estate and leaving behind her overbearing boyfriend, Andrew. As Harriet and Sarah come to terms with their tragic family past, they look towards a brighter future that also takes them in separate directions.
Sorority is the debut feature film from James Webber, writer/director of the BAFTA long-listed and Cannes 'Coup de Coeur' selected short Driftwood. Sorority is the feature-length version of Webber's acclaimed short Soror, that also starred Kate Dickie.
"Bringing Sorority to life has been a fantastic journey. We've been lucky to have such a talented cast and crew to collaborate with us in making this story," said Webber.

Starring Scottish BAFTA winners Sophie Kennedy Clark (Philomena, Nymphomaniac, Obey, The Danish Girl) and Kate Dickie (Red Road, Peaky Blinders, The Witch, Star Wars: The Last Jedi). Kennedy Clark and Dickie, are also joined by an exciting group of up-and-coming talent including; Emily Haigh (Jane Eyre), Sam Gittins(Await Further Instructions, The Smoke, Ripper Street) and Hannah Lee (Blue Story). Behind the camera talent includes DOP Lorenzo Levrini (Red Con 1, the BAFTA-winning doc Gun No 6) and editor Monika Radwanska (Lady MacBeth, Star Wars: The Last Jedi). Webber produced the film alongside Nikhil Khosla and star Sophie Kennedy Clark.
"We're hugely excited to collaborate with the hugely experienced team at Janson Media to bring our film to a large audience," said producer Khosla of Menik Films.
Having recently completed it's festival run, Sorority screened at The British Urban Film Festival, The Cardiff International and London Lift-off amongst others. It also picked up multiple awards at Southampton International Film Festival including 'Best Film.' Webber made the 2021 BIFA long-list for 'Best Debut Screenwriter' for his Sorority script.
"It is a pleasure to take on distribution for such a well-produced, independent film which features a tremendous cast," said Natasha Janson-Kline, Director of Acquisitions for Janson Media. "We are thrilled to expand our independent film offerings and plan to release Sorority on several major digital platforms this year."
The film will be released to buy or rent worldwide in English-speaking territories on February 10, 2022, on Amazon Prime Video. SVOD and AVOD releases will follow the TVOD window. Platforms to be announced.

View the trailer and read more about the film here.
More Press Releases and Announcements
Keep in touch!
We send weekly e-mail news updates to several thousand television and digital media content executives around the world. We encourage our clients, content partners, friends and colleagues to subscribe. Of course, you are also welcome to follow us on Twitter, Facebook, Youtube, Instagram and LinkedIn.
Sign up here!