Season 2 of Detective Anna Finally Arrives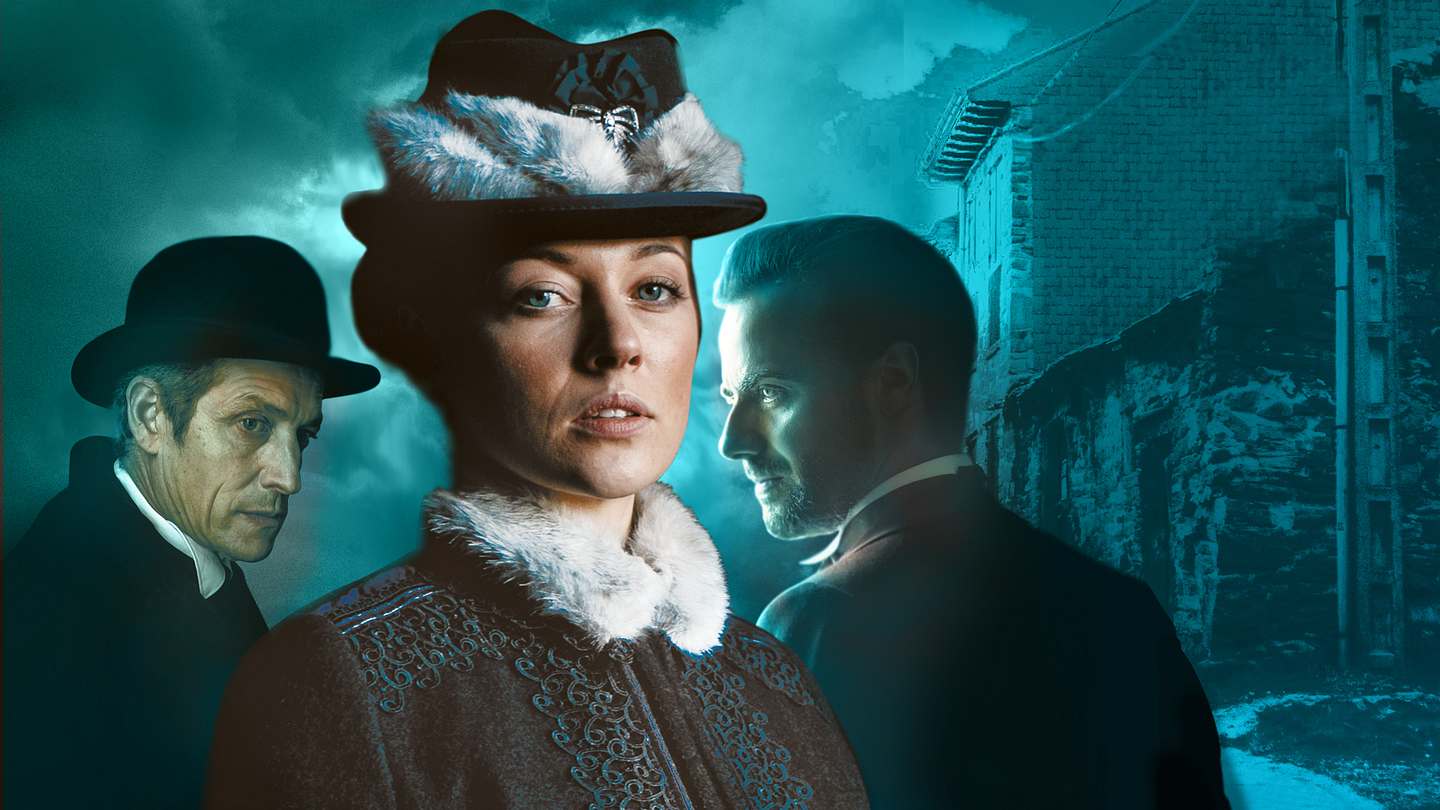 Janson Media today announced the release of Season 2 of Detective Anna, the wildly successful historical detective drama series, on Amazon Prime Video in the United States, Canada, the UK and other English-language territories worldwide. The company has also licensed Season 2 of the drama series to Netflix in Russia and the CIS countries.
Season 1 of Detective Anna, released in 2017, introduced the story of 19-year-old Anna, living in the late 1800s in the town of Zatonsk, Russia as she unexpectedly discovers that she possesses supernatural powers. The spirits of the dead literally haunt her, begging for her to help. Aided by her visions, Anna manages to investigate and solve a number of mysterious crimes which have baffled the police. An experienced detective, Yakov Shtolman, teams up with Anna and becomes her partner in hunting down criminals.
Detective Anna was produced by Vitaliy Bordachev, Daria Legoni-Fialko, Ekaterina Andrienko, and Vlad Riashyn, and directed by Feliks Gerchikov, Eugeniy Semenov, and Artur Rumynskiy. The series stars Aleksandra Nikiforova, Dmitriy Frid, and Sergei Druzyak.
Filmed in the Russian language and subtitled in English, the series boasts a rating of 8 out of 10 stars on IMDb.com. Over 600 reviewers have given it an average rating of 4.5 out of 5 stars on Amazon Prime Video in the United States.
"American fans of Detective Anna have been eagerly awaiting Season 2 for over three years," said Jesse Janson, Executive VP of Development and Acquisitions for Janson Media.
About Star Media
Established in 2006 and now based in Nicosia, Cyprus, Star Media is an international media company with a portfolio of over 7,500 hours of content, including more than 550 titles. Star Media's titles annually win awards at local and international festivals, including the Seoul International Drama Awards, Chicago International Film Festival, Avanca Film Festival, Sichuan TV Festival, Monte-Carlo Television Festival, World Fest-Houston International Film Festival, International TV Festival Bar and many others.
Apart from the production of content, the company is developing its own television broadcasting networks: Star Cinema, Star Family and Bolt channels are already available in several European countries. Another strategic development for the company's involves its presence on YouTube. The company's Multi-Channel Network (MCN) includes over 50 channels, and as of today Star Media is one of the main content aggregators on YouTube in the CIS .

More Press Releases and Announcements
Keep in touch!
We send weekly e-mail news updates to several thousand television and digital media content executives around the world. We encourage our clients, content partners, friends and colleagues to subscribe. Of course, you are also welcome to follow us on Twitter, Facebook, Youtube, Instagram and LinkedIn.
Sign up here!