Janson Releases Animation Slate from Malaysian Studio Primeworks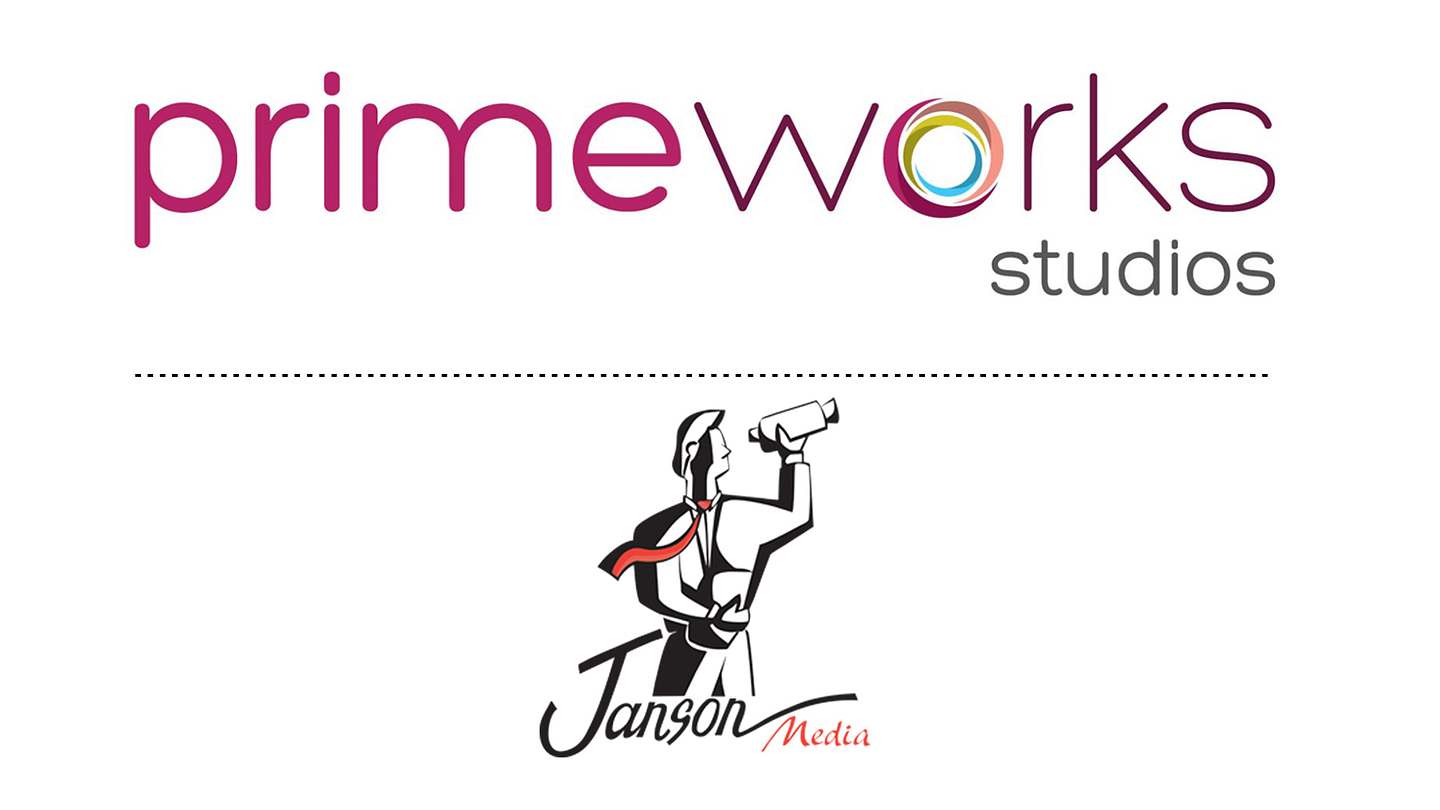 Kuala Lumpur and Tappan, NY... Six Malaysian-made animation titles make their way to Amazon Prime via a deal signed between Primeworks Distribution, a subsidiary of Primeworks Studios and Janson Media. Agent Ali, Soccer Bugs, Cingkus Blues, Saladin, Knowsy Nina Wants To Know, and Super Tots are now available on Amazon Prime to viewers across the United States, Canada, United Kingdom, Ireland, Australia and New Zealand. Developed and produced in Malaysia, five of these titles are represented by Primeworks Distribution while Agent Ali is produced by Primeworks Studios and Wau Animation.
"Having co-produced Agent Ali, we understand the work and hours that go into producing an animation series and a deal like this, is crucial not only to the Malaysian animation industry in terms of monetization of investment but also in terms of recognition for the quality animation and stories coming from Malaysia. We are extremely pleased to be a small part of keeping the Malaysian animation field thriving. Our gratitude to the Malaysia Digital Economy Corporation (MDEC) for their continuous support via financial aid as well as in the form of sales leads and industry intel," said Ahmand Izham Omar, CEO of Primeworks Studios.
The deal that was signed earlier this year, takes effect at a crucial time amidst the Covid-19 pandemic, where audiences are confined to their homes and are constantly scouting for quality content.
"We take great pride in the work that goes into our animation and having it on a platform like Amazon Prime is a testament to our hard work. It is great to know that audiences in other corners of the world will be able to enjoy it, especially during these testing times. The endeavors that Primeworks Distribution take are imperative to smaller studios like us who need to focus on production while distribution unfortunately has to take a back seat. While the world faces this pandemic in despair, we are fortunate to be able to bring this deal back to our teams that worked on Cingkus Blues and Soccer Bugs," said Kar Hooi Tan, Executive Producer at 3rd Rock Creations.
Primeworks Distribution represents a colorful catalogue of animation titles from across the nation alongside their original IP, Agent Ali which has seen tremendous success both locally and internationally. With 2 action-packed seasons traveling across 50 countries worldwide, Agent Ali's success continued with the big screen in November 2019. It raked in an impressive MYR 30 million (USD 70 million) at the Malaysian Box Office making it the highest grossing animated movie in Malaysia.
TITLES AVAILABLE ON AMAZON PRIME in the US, Canada, UK, Ireland, Australia and New Zealand:
AGENT ALI (SEASON 1: 13 episodes x 22 mins)
Produced by Primeworks Studios and Wau Animation
(UK) https://www.amazon.co.uk/Comot...(USA) https://www.amazon.com/Guru/dp...
A fanciful boy activates a top secret super-intelligence device, plunging him to the life of a secret agent. Follow him as he discovers his abilities through his fun-filled and exciting adventures.
CINGKUS BLUES (SEASON 1: 26 episodes x 11 mins | SEASON 2: 26 episodes x 11 mins)
Produced by 3rd Rock Creation
Cingkus Blues follows two unlikely characters Cing, an irritating blue cat with a British accent and Kus, a cool Rastafarian Rat who are best of friends - most of the time.
SOCCER BUGS (SEASON 1: 26 episodes x 11 mins | SEASON 2: 26 episodes x 11 mins)
Produced by 3rd Rock Creation
Follow the misadventures of a football team of bugs banding together to form the Mulu Riverplate Football Club deep in the jungles of Borneo.
SALADIN (SEASON 1: 26 episodes x 26 mins | SEASON 2: 26 episodes x 26 mins)
Produced by the Malaysia Digital Economy Corporation (MDEC)
An action series, inspired by the life of medieval statesman and warrior, Salah al-Din Yusuf Ibn Ayyub. The show follows the adventures of the young Saladin as a young man.
KNOWSY NINA WANTS TO KNOW (52 episodes x 5 mins)
Produced by Avant Garde Studios
Knowsy Nina is about an inquisitive young girl who is curious about the way the things work. Her digital tablet, Mr.Voice is always on-hand to answer all Nina's questions.
SUPERTOTS (26 episodes x 10 mins)
Produced by Netcarbon
A team of super powered toddlers roam the galaxy when their parents leave them at the daycare. They explore new planets, meet new alien friends and help their alien friends when they are in need of assistance, leaving holograms of themselves at the daycare.
About Primeworks Studios
Primeworks Studios is an established South-East Asian production company involved in the creative content business in every aspect of the media chain in TV and film production, content sales, film distribution and marketing, animation, talent management as well as licensing and merchandising. It is an award-winning content company producing over 3,000 hours of compelling content annually for a range of platforms including television, cinema and digital. The production house is the creative force behind a wide range of content genres including entertainment, magazine, documentary, sports, and drama.
More Press Releases and Announcements
Keep in touch!
We send weekly e-mail news updates to several thousand television and digital media content executives around the world. We encourage our clients, content partners, friends and colleagues to subscribe. Of course, you are also welcome to follow us on Twitter, Facebook, Youtube, Instagram and LinkedIn.
Sign up here!