Legendary Chef Jacques Pépin Comes to Hungry TV with Brand-New Programming and Two Classic Hits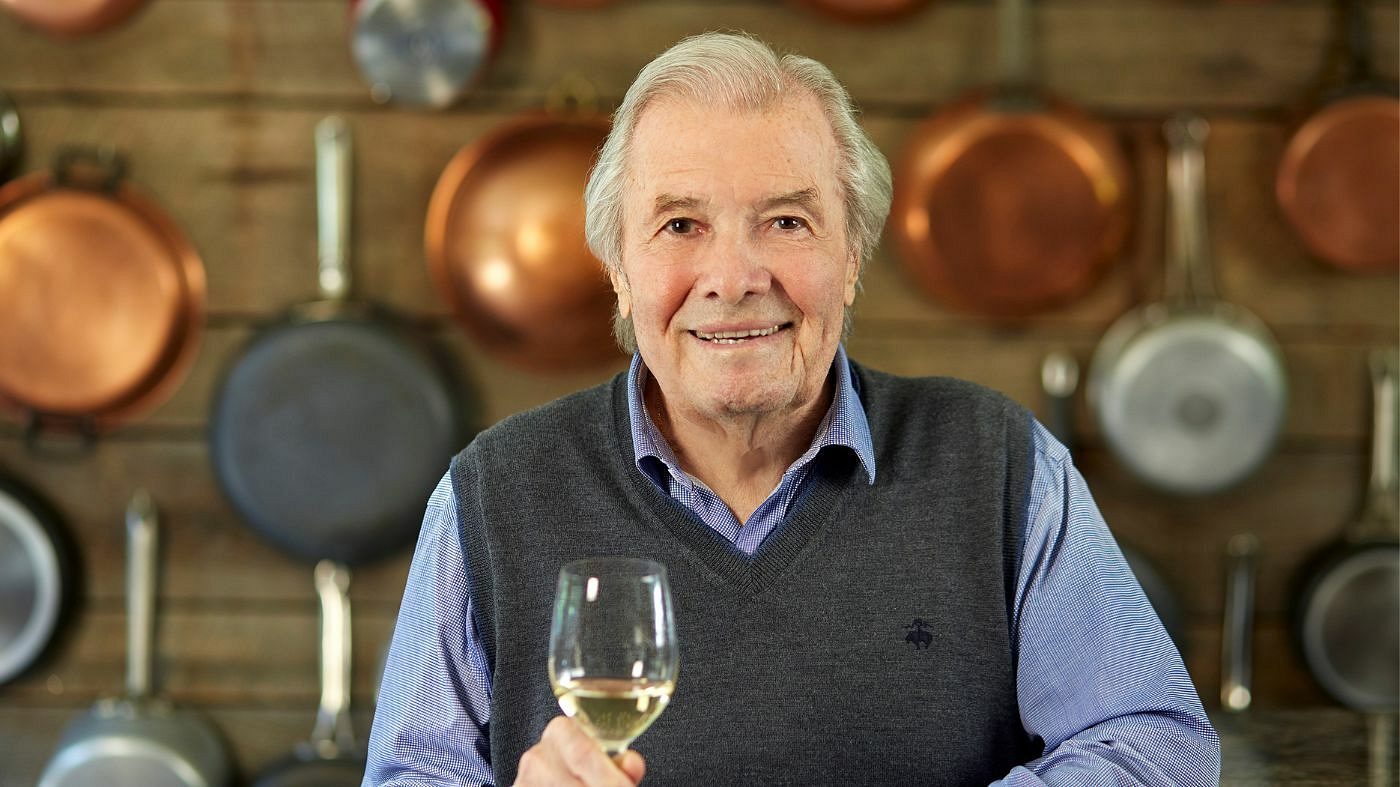 Hungry TV is excited to announce the acquisition of Jacques Pépin Cooking at Home, produced by the Jacques Pépin Foundation (JPF), now streaming on the FAST channel. Hungry has also acquired the rights to Pépin's classic cooking show Fast Food My Way, and just in time for the holidays, six of Pépin's one-hour Celebrations specials from KQED-TV. This programming is a perfect companion to Hungry's earlier acquisition of the beloved Julia and Jacques Cooking at Home series, which won an Emmy and a James Beard Foundation Award.
Cooking at Home started as a digital series produced by the Jacques Pépin Foundation to educate and teach the fundamentals of preparing food to a new generation of pandemic-era cooks. Shot in his home kitchen in Madison, Connecticut, his warm, calm, and enduring style is captured in segments initially posted to social media and which quickly caught on as his following grew from 300 thousand fans on Facebook and 35 thousand fans on Instagram to 1.6 million fans on Facebook and 195 thousand fans on Instagram. These segments have been reshaped into 30-minute programs with themes like Kitchen Techniques, Budget Cooking, and Make-Ahead Dishes. The series focuses on simple recipes using readily available ingredients for the home cook.
With a career of over seven decades, Jacques Pépin has distinguished himself as an inspired creator in multiple fields, including artist, author, and beloved television personality. Pépin has written over 30 books, including his newest, The New York Times bestselling Art of the Chicken, which celebrates the humble bird through stories, recipes, and Pépin's whimsical art.
The Jacques Pépin Foundation was started in 2016 by daughter and frequent on-camera cooking companion Claudine Pépin and son-in-law Rollie Wesen with a vision of enriching lives and strengthening communities through the power of culinary education. The JPF supports community kitchens that offer free life skills and culinary training to adults with high barriers to employment, including previous incarceration, homelessness, substance abuse issues, low skill and education attainment, and lack of work history.
"Bringing Cooking at Home to television screens in partnership with Hungry is a gratifying moment for our family," said Claudine Pépin, daughter and Executive Producer of Cooking at Home. "We've been delighted by the response to my dad's online videos and are thrilled to share his at-home way of cooking with viewers across the country."
"Jacques is at his best when he's teaching — it's the heart and soul of what he does and is the essence of what the Jacques Pépin Foundation is all about," said Rollie Wesen, son-in-law and co-founder of the Jacques Pépin Foundation.
"The goal at Hungry is perfectly aligned with the JPF mission -- to educate and learn something new every time you tune into our programming," said Lisa Everson, Executive Producer at Hungry. "We're certain this new slate of Jacques Pépin programming will continue to endure and be relevant to a new generation of home cooks and would-be chefs."
Also added to the Hungry schedule in November are two Jacques Pépin television classics licensed from KQED-TV in San Francisco. In Fast Food My Way, Jacques shares his techniques to create simple, special meals in minutes. In Celebrations, Pépin and his daughter Claudine host a dinner party for friends and family celebrating different holidays, including Thanksgiving, Christmas, Hanukkah, and Easter.
Hungry is your home for inspired food and world-class celebrity chefs. With authentic flavors and innovative recipes, viewers binge on award-winning cooking shows – with a curated mix of brand-new programming alongside the classics we all love. Learn from chefs Pati Jinich, Julia Child, Jacques Pépin, Lidia Bastianich, Steven Raichlen, Sara Moulton, and many more. Watch it free on Samsung TV Plus, XUMO, LG, ROKU, JANSON, or wherever you stream your favorite shows. The FAST channel and AVOD platform is owned by Janson Media, the independent global content studio based in New York.
Jacques Pépin Foundation supports free culinary and life skills training through community-based organizations that help individuals detached from the workforce gain confidence, skills, and employment in food service.
KQED Public Television is one of the nation's most-watched public television stations. KQED produces and acquires programs that inspire, inform, and entertain the people of Northern California.
Photo Credit: Tom Hopkins
More Press Releases and Announcements
Keep in touch!
We send weekly e-mail news updates to several thousand television and digital media content executives around the world. We encourage our clients, content partners, friends and colleagues to subscribe. Of course, you are also welcome to follow us on Twitter, Facebook, Youtube, Instagram and LinkedIn.
Sign up here!