Janson Media and ChuChuTV Seal New Distribution Partnership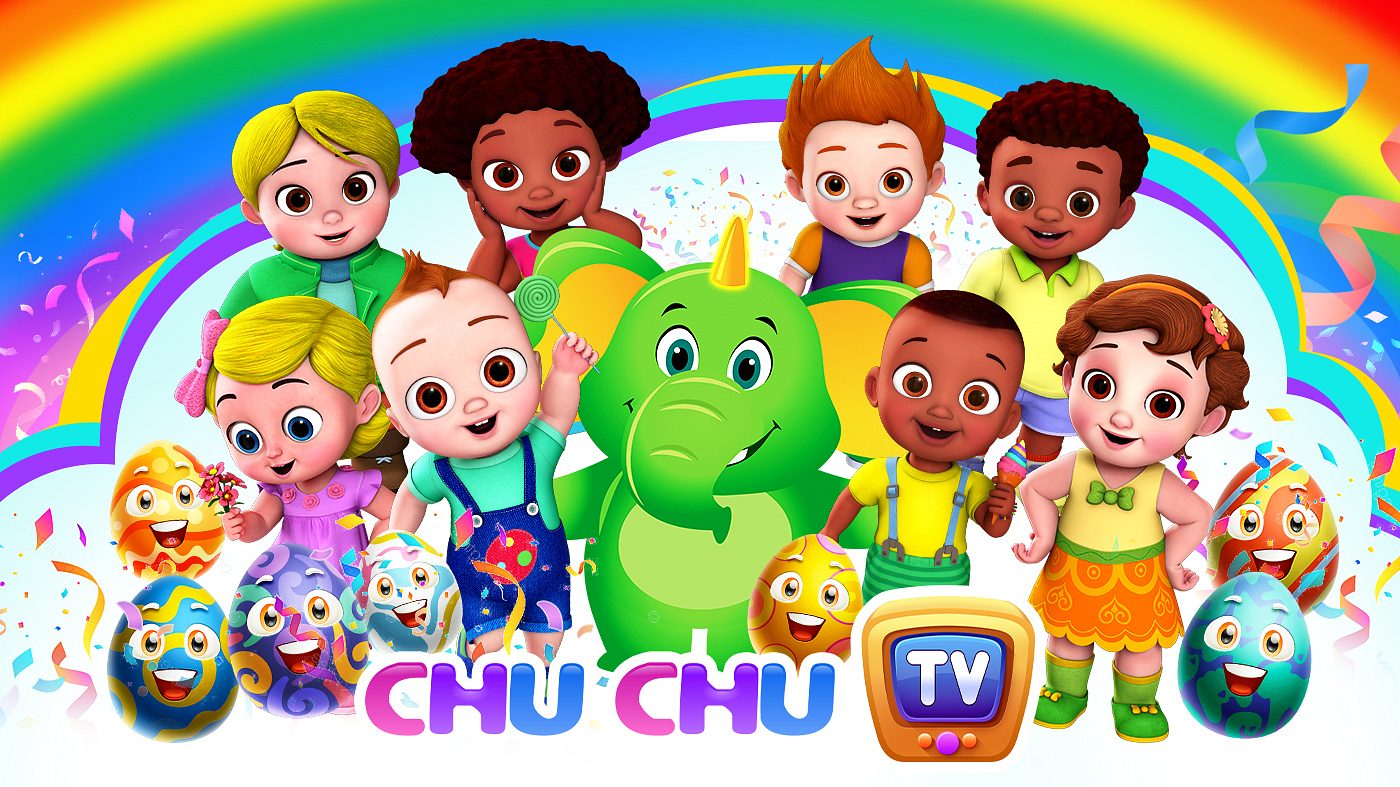 Janson Media today announced it has entered into a distribution agreement with ChuChu TV Studios LLP, YouTube's original, leading global provider of pre-school education content. Based in Chennai and celebrating its 10th year of operation, the company's flagship channel ChuChu TV Nursery Rhymes & Kids Songs has currently has 120 million subscribers across languages, which makes it the 8th most subscribed YouTube channel in India and the 22nd most-subscribed YouTube channel globally. To date, it has over 42 billion video views. ChuChu TV consists of various animated 3D YouTube videos which often are based on traditional nursery rhymes with the incorporation of peppy music and a modern-day aesthetic which appeals to children today. As re-imagined by ChuChu TV, timeless nursery rhymes like Humpty-Dumpty, Jack & Jill, and Little Miss Muffet are re-told with uplifting endings and child-positive themes and learnings. Children love them.
"Our team comprises creative artists and educators who want to use our ChuChu TV characters as teachers and positive role models for children. We at Team ChuChu TV are all about the relentless pursuit of the most creative ideas to support our ultimate goal of 'Spreading Goodness among Children,'" said Vinoth Chandar, Co-Founder, CEO and Creative Director of ChuChu TV. "We are fired up to have found a distribution partner in Janson Media who can bring our content to the world's major VOD platforms beyond India."
"It is a great pleasure to take on distribution for such a massively successful content creator," said Natasha Janson-Kline, Director of Acquisitions for Janson Media. "We expect ChuChu TV's positive and enthusiastic characters like ChuChu, ChaCha, Chika, Chiku and Cussly to become strong performers for our platform partners in very short order."
Janson Media will work alongside ChuChu TV to reformat the company's short form Nursery Rhymes, Surprise Eggs and Story Time videos into long form videos and TV series to fit the needs of Janson's major platform partners. The distributor will initially introduce the ChuChu TV catalog of over 100 specials and multiple popular series to such major U.S. and global VOD platforms as Amazon Prime Video, FreeVee, Tubi, NBC's Peacock, and Pluto, before rolling out to other territories and to smaller platforms. The new distribution partnership will encompass worldwide digital platforms excluding only Amazon Prime Video India.
About Janson Media
Established in 1989 but re-imagined for the digital era, Janson Media is an independent media company based in New York, specializing in worldwide content development, production and distribution. The company has global reach, with long-standing relationships with media andentertainment companies in virtually every country in the world. Its partners and clients include major entertainment studios, digital platforms and streamers, broadcast and cable networks, and TV channels. One of the foremost digital studios in the world, Janson Media today has over 23,000 hours of content in global distribution. The company's portfolio of exclusive content includes independent feature films and documentaries, and television series in most genres -- animation and children's, drama, crime, comedy, music, lifestyle, current affairs, social issues, science & technology, health and wellness, nature & wildlife, travel & adventure, history, and pop culture. In addition to long-standing relationships with legacy producers of film and television IPs, the company also partners with a new generation of digital content creators and influencers.
Contact: info@janson.com
Website: https://janson.com/

About ChuChu TV Studios LLP
ChuChu TV is a Chennai, India-based studio founded in 2013 focused on producing content and experiences designed to engage children through upbeat nursery rhymes and educational songs with colorful animations. ChuChu TV videos teach moral values to young children, which it believes is essential for the next generation champions. ChuChu TV is available in many languages on YouTube including Spanish, Portuguese, French, Hindi, Tamil, Bangla, and Telugu. It is also available on many other platforms and its own ChuChu TV apps on Apple devices and Google Play.
Contact: info@chuchutv.com
Website: https://chuchutv.com/

More Press Releases and Announcements
Keep in touch!
We send weekly e-mail news updates to several thousand television and digital media content executives around the world. We encourage our clients, content partners, friends and colleagues to subscribe. Of course, you are also welcome to follow us on Twitter, Facebook, Youtube, Instagram and LinkedIn.
Sign up here!