Janson in Distribution Deal with Major Youtube Creator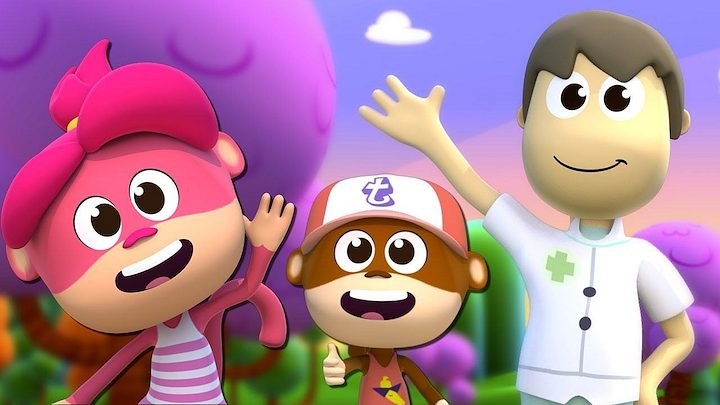 Janson Media today announced an agreement with Argentina-based entertainment company, Leader Entertainment, to bring a large package of its children's animation content to major digital platforms worldwide, beginning with Amazon Prime Video.
With a YouTube subscriber base of 38 million and over a billion views on some of their most popular animated videos for pre-schoolers, Leader Entertainment's El Reino Infantil channel is one of the most successful channels on Youtube today. Leader Entertainment is a music label and music production company based in Argentina. Leader creates its own high quality, original music score for each video, which sets its content apart from others in the pre-school genre.

Some of their popular titles, are already available on Amazon Prime Video, including Zenon the Farmer, Paco the Sailor, Bichikids, Blu Family, and Michi-Guau. Janson Media will also handle the distribution of the Spanish and Portuguese language versions of the extensive package of content, into multiple territories.
We are very happy to announce this collaboration with Janson Media," said Pablo Lacroix, Director of Digital at Leader Entertainment. "They are a market leader in bringing successful Youtube pre-school animation content to other major VOD platforms and wider audiences worldwide."

"Our partnership with Leader Entertainment has been really exciting for us," said Natasha Janson-Kline, Director of Acquisitions at Janson Media. "In recent years we have grown our relationships with many of YouTube's most important and prolific children's animation content creators, and we have been instrumental in expanding their revenue streams and viewerships across a variety of VOD platforms and in multiple languages. We look forward to working with Leader as they continue to grow and create more content."

More Press Releases and Announcements
Keep in touch!
We send weekly e-mail news updates to several thousand television and digital media content executives around the world. We encourage our clients, content partners, friends and colleagues to subscribe. Of course, you are also welcome to follow us on Twitter, Facebook, Youtube, Instagram and LinkedIn.
Sign up here!