Janson Releases WWII Drama Berenshtein in North America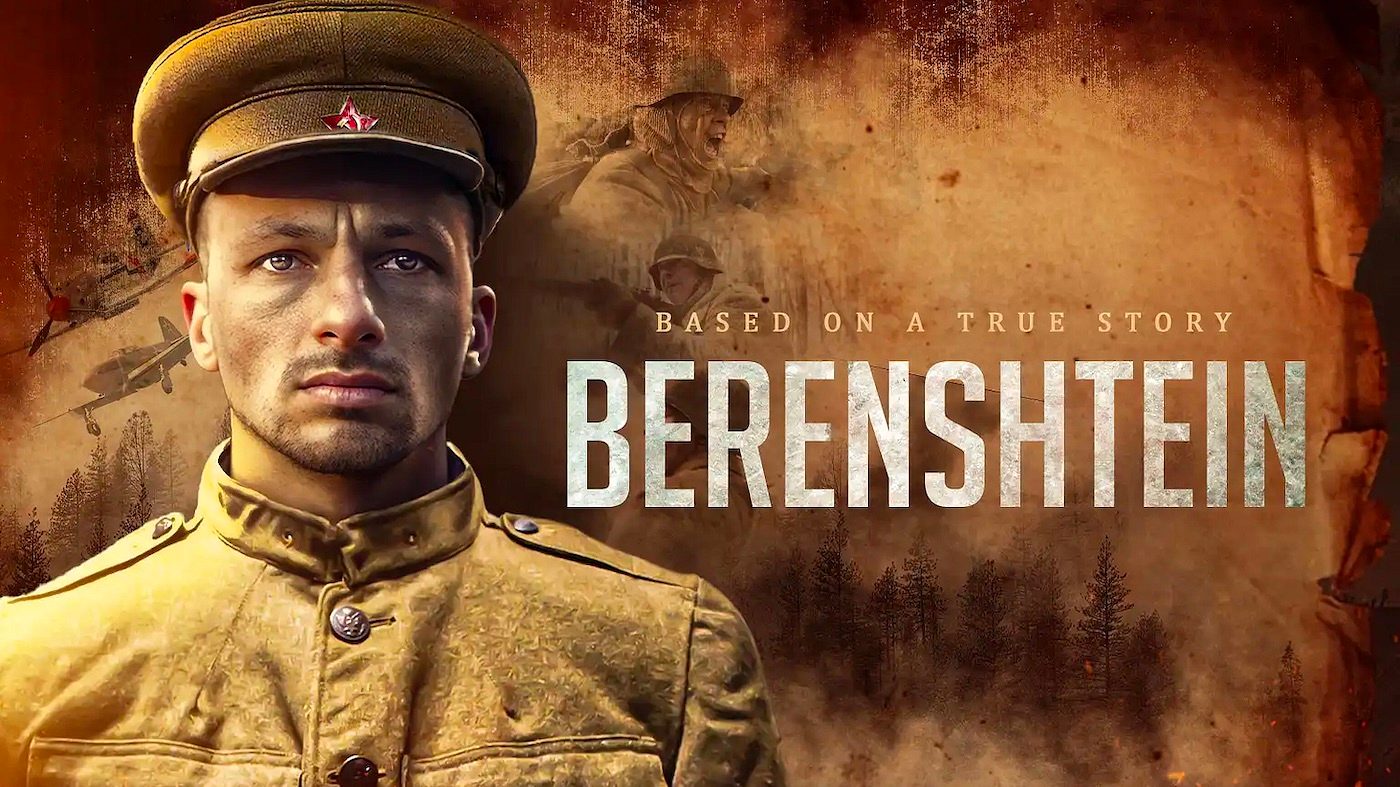 Janson Media, in partnership with Israeli sales company Go2Films, has announced the release of the Israeli World War II drama Berenshtein. The film spotlights the life and decorated military service of Leonid Berenshtein, a Jewish Red Army battalion commander who revisits his experiences during World War II. As the last surviving Soviet resistance fighter of his battalion, Berenshtein was a celebrated combat veteran who sabotaged German train transports. However, his greatest achievement was having infiltrated and sabotaged Hitler's secret V-2 doomsday missile facility in order to neutralize the threat of destruction.
As a storytelling device, the film utilizes flashbacks of real-life events that have been recounted by Berenshtein himself. For its North American release, the film was dubbed into English over its original version, which was filmed in Russian, German, Polish, and Ukrainian. The English-language version was produced by New York-based Audioworks.
"The main character, Berenshtein, had to be played by a 30-something man who could completely relate to the experience of being Jewish, in a world where anti-semitism was always bubbling just under the surface; and sometimes, right out in the open," said producer Kip Kaplan. "We chose Broadway veteran Rory Max Kaplan to portray the role. Yet, Berenshtein, and his actor counterpart, had to always maintain "cool under fire." There's a quiet heroism that inspires his men. The challenge for us was to live up to the heroism, without the bravado. Berenshtein was never afraid to face the challenges of battle - but he was always humble. Our cast was truly inspired to portray all the characters in this important story."
Berenshtein is the fourth feature-length project from Israeli filmmaker Roman Shumonov. Starring in the film as the dramatized Leonid Berenshtein is Yaroslav Kucherenko. Additional supporting cast includes Vladimir Kuznetsov, Roman Lukyanov, and Aleksandr Begma. The technical crew includes cinematographers Ronen Kruk, Kirill San, and Yevgeny Usanov. Editing was done by the director Roman Shumonov.

"We are happy to entrust the North American distribution of Berenshtein in the skilled hands of Janson Media," said Hedva Goldscnmidt, Go2Films managing director. "We believe the inspiring true story of Leonid Berenshtein, the Jewish-Ukrainian partisan hero, is an incredibly important story, which must be brought to audiences worldwide." During its run in the festival circuit, Berenshtein screened at a number of events. These include the Michiana Jewish Film Festival, Atlanta Jewish Film Festival, and the Montreal Israeli Film Festival, where it won the Best Feature Film Award and director Roman Shumonov took home the Best Director Award.
Janson Media is proud to have the opportunity to work on this film and bring it to wider audiences across North America," said Jesse Janson, Janson's Executive VP of Acquisitions & Development. "This true story from World War 2 will still resonate today with viewers by highlighting the heroism and power of one Ukrainian man against Hitler.

Berenshtein is now available to buy or rent on Amazon Prime Video in the United States, and is soon to be released across other U.S. platforms and in Canada. To view the trailer, read more about the film, or contact the filmmakers, visit the film's IMDb page here. For licensing inquiries outside of North America, contact Go2Films.

More Press Releases and Announcements
Keep in touch!
We send weekly e-mail news updates to several thousand television and digital media content executives around the world. We encourage our clients, content partners, friends and colleagues to subscribe. Of course, you are also welcome to follow us on Twitter, Facebook, Youtube, Instagram and LinkedIn.
Sign up here!