The Stolen Princess - Discovered by Families on Screens Everywhere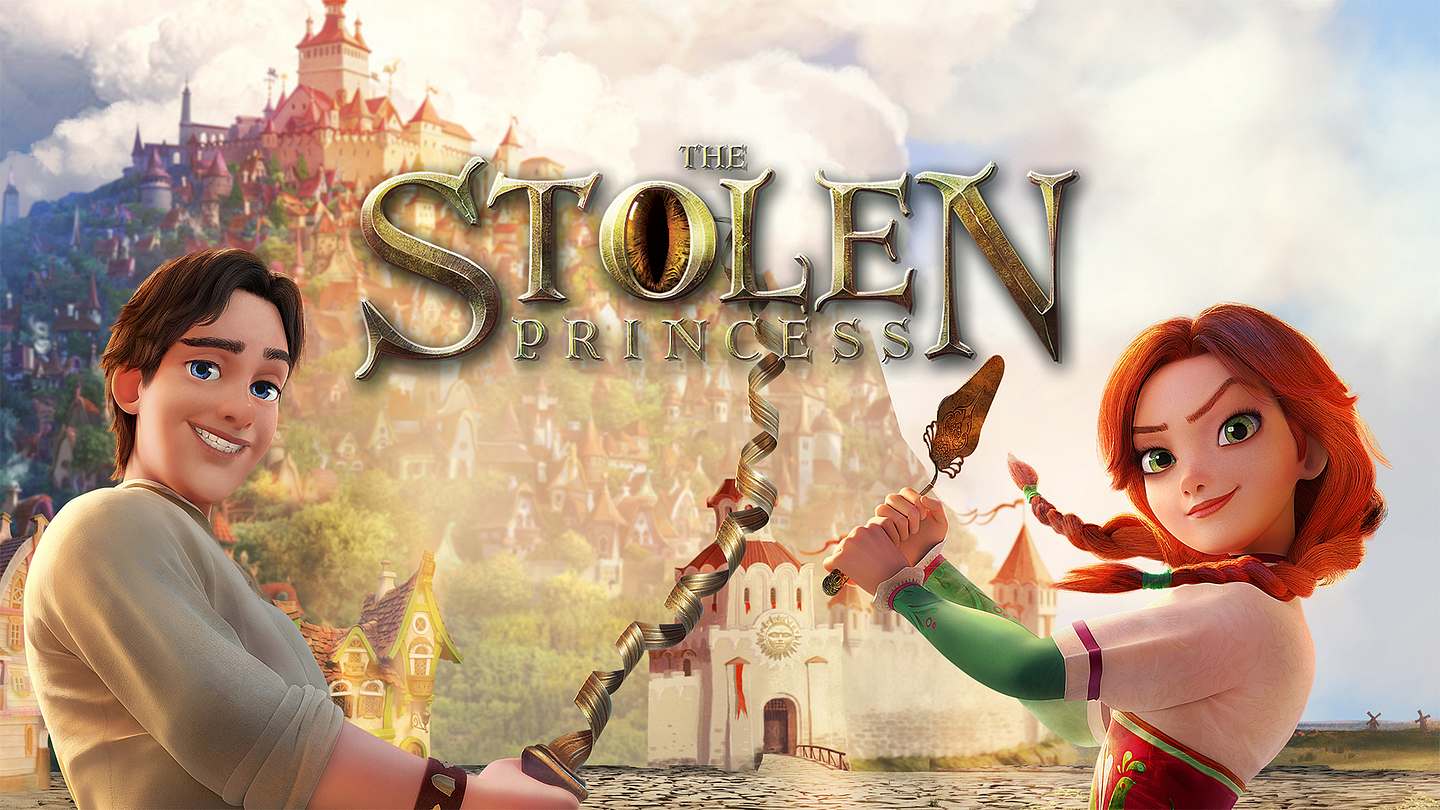 Janson Media today announced the North American SVOD release of its 3D animated feature film for children, The Stolen Princess.
The film, produced by Ukrainian Animagrad Studios, was directed by Oleg Malamuzh and based on the fairy tale Ruslan and Ludmila by Russian poet Aleksandr Pushkin. The Stolen Princess tells the tale of a wandering artist named Ruslan who saves Princess Mila who had been kidnapped by evil sorcerer Chernomor. The film premiered in Ukraine in 2018 and was awarded the coveted Best Feature Film at the 2018 Richard Harris International Film Festival.
In a time of valiant knights, beautiful princesses and battling sorcerers, a humble hero named Ruslan fatefully meets the King's daughter, Mila. Despite their standings in society, Mila and Ruslan fall madly in love. However, their happiness is short lived when Mila is abducted by Chernomor, an evil sorcerer. Along with his companions, Ruslan must overcome the forces of evil to save his beloved.
The Stolen Princess has been released theatrically across Eastern Europe and the Middle East, and licensed for multi-platform distribution over 50 countries, including France, Germany, Asia, and Latin America, and screened by more than half a million viewers. In 2019 the film became the first Ukrainian film to be commercially released to cinemas in China. Janson Media acquired the U.S. and Canadian rights to the film from its longtime content partner FILM.UA Group, a creative powerhouse and one of the largest Eastern European media groups.
Janson released The Stolen Princess in both French and English, in theaters in across Canada in August 2019 - it continues to perform well 20 weeks later! The film was released on iTunes, Prime Video and GooglePlay in September 2019. SVOD platforms will include Amazon's Prime Video and Tubi, among others.
Learn more here, or at the film's official website.
More Press Releases and Announcements
Keep in touch!
We send weekly e-mail news updates to several thousand television and digital media content executives around the world. We encourage our clients, content partners, friends and colleagues to subscribe. Of course, you are also welcome to follow us on Twitter, Facebook, Youtube, Instagram and LinkedIn.
Sign up here!