Janson's Young Hero Defeats Evil Troll, Rescues Princess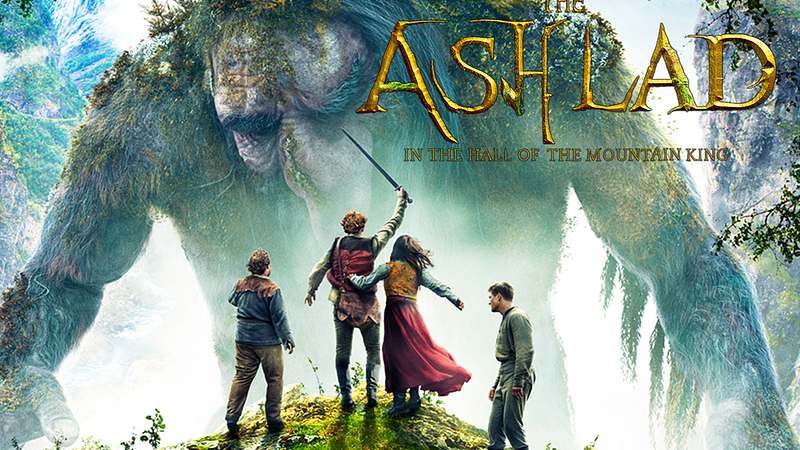 Janson Media today announced the release of the feature film, The Ash Lad: In The Hall of the Mountain King, to all digital markets in the United States and Canada.
The fantasy action adventure film, designed for families, was produced by the Norwegian Maipo Film in 2017. It was directed by Mikkel Brænne Sandemose, and written by Aleksander Kirkwood Brown and Espen Enger. The film stars Vebjørn Enger as the "Ash Lad," and Eili Harboe as Princess Kristin. The film, which reached well over $4,000,000 in box office revenues in Norway alone, is dubbed into English, and has already found an enthusiastic audience on Amazon's Prime Video.
The story begins when Nordic king Erik orders his daughter Kristin, who has rejected all suitors, to marry Danish Prince Fredrik before her 18th birthday, as legend holds she must otherwise be given to the "Mountain King" of trolls. Instead she escapes into the very mountains where the troll lives, and the king promises her hand and royal dowry to whoever rescues her. The haughty Prince Fredrik sets out with his bodyguards, but faces unexpected competition from three peasant brothers. Playful, clumsy young Espen Askeladd (Ash Lad), who always tested his farmer father's patience, is disgraced and "sent packing" after accidentally burning down his family's homestead. His brothers set out to search for the princess to earn enough money to rebuild the farm; finding Espen along the trail they allow him to join their quest. Together, they face dangers and challenges as compete with Prince Frederik's party, on the road to the save the princess from the troll king.
Janson's North American digital rollout continues with TubiTV and other major platforms in Q1, 2020. A sequel is on the way.
Read more about Maipo Film here.
More Press Releases and Announcements
Keep in touch!
We send weekly e-mail news updates to several thousand television and digital media content executives around the world. We encourage our clients, content partners, friends and colleagues to subscribe. Of course, you are also welcome to follow us on Twitter, Facebook, Youtube, Instagram and LinkedIn.
Sign up here!