Flying Animals Takes Off, to English Markets Worldwide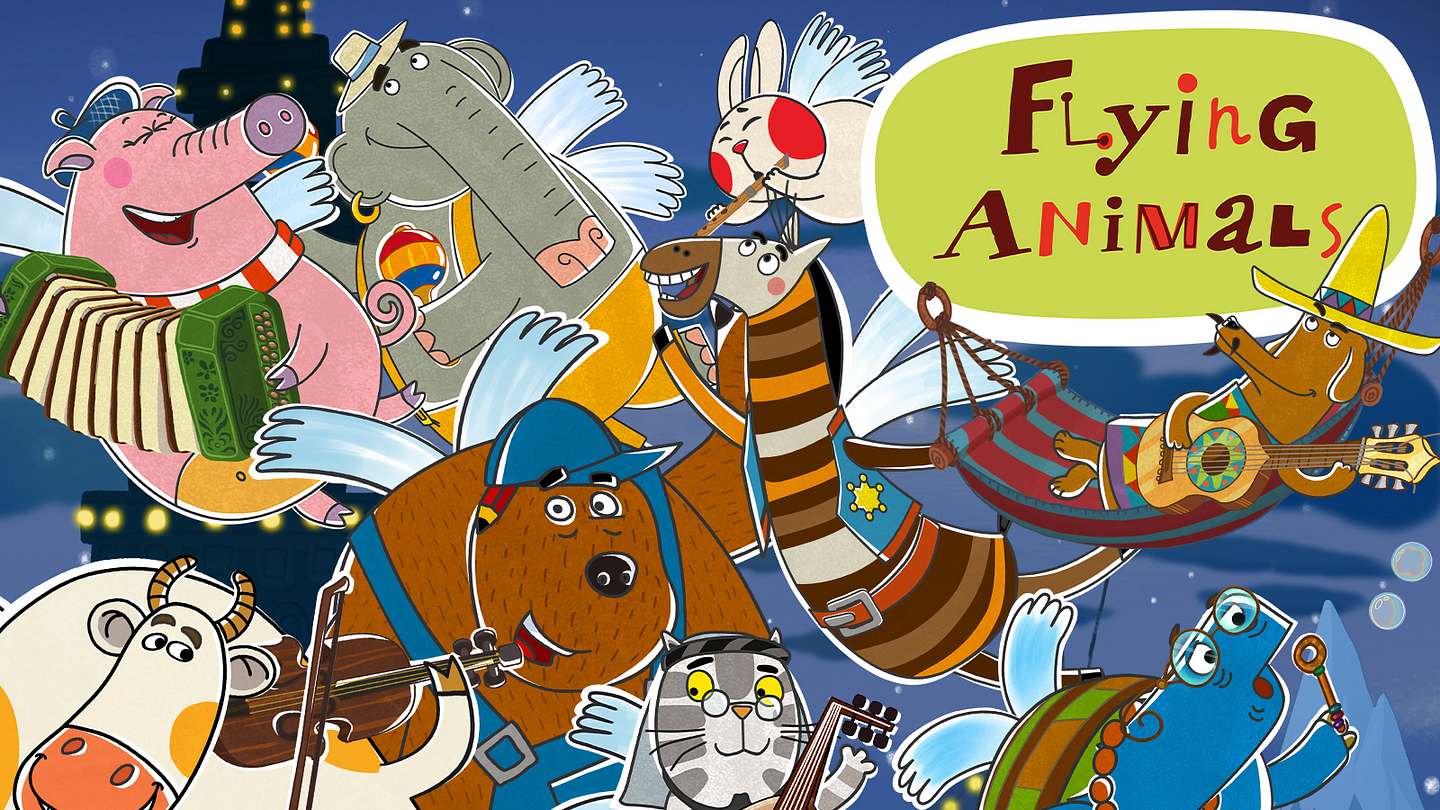 Janson Media today announced that it has acquired the exclusive AVOD, SVOD and TVOD/EST rights to Flying Animals(44 x 7 minutes) and spin-off series Kids and Flying Animals (56 x 2 minutes) for the USA, Canada, the UK, Ireland, India, Australia and New Zealand. The New York-based digital aggregator licensed the social-purpose animated Flying Animalsfranchise from global animation and family entertainment distributor Media I.M..
Flying Animalsis a fantasy comedy series aimed at children aged six to nine. The storylines revolve around a country of musical animals, who are given wings to reward them for their courage in trying to change their lives for the better. In Russia, Flying Animals currently airs on seven channels and online services, including children's nets Carousel and Moolt.
The series was originally developed by the St. Petersburg-based animation studio DA, whose community activities include conducting animation therapy sessions to teach children suffering from cancer how to create cartoons. The idea for Flying Animals was born out of this project.
Media I.M. teamed up with UK-based charity Hope For Children when it first acquired Flying Animals, and donates the distribution profits from the series to the charity's "Your Business, Their Lives" initiative. Hope For Children's mission is to ensure that every child has a happy, healthy and positive childhood.
As the series was originally produced in Russian, Janson Media will join efforts with Kip Kaplan, director of Audioworks Producers Group in New York, to dub both Flying Animalsand Kids and Flying Animals into English. Both series have also been dubbed into Portuguese and Mandarin after earlier deals with, respectively, RTP for Portugal and Sino Media in Beijing for mainland China.
Maria Ufland, co-founder of Media I.M., said, "This and every deal for Flying Animals is, of course, hugely satisfying, but what makes this one special is that we now have an English-language version of this enchanting series. That opens up many more markets for us, which in turn means we can do even more to help Hope For Children."
Jesse Janson, EVP of acquisitions at Janson Media said: "The Flying Animals series is a wonderfully produced animation that is not only entertaining but provides an excellent model of doing better in the world through their partnership with the Hope For Children charity."
Janson Media's clients include the English-speaking world's major broadcasters and home-entertainment companies. The company also has direct relationships with all major diigital platforms, including Amazon, YouTube, Twitch, Netflix, Tubi, Pluto, Hulu, and Facebook.
Media I.M.. is best known for its management of the Sunny Bunnies portfolio, which is now broadcast in more than 160 territories.
Read more about Media I.M. here.
More Press Releases and Announcements
Keep in touch!
We send weekly e-mail news updates to several thousand television and digital media content executives around the world. We encourage our clients, content partners, friends and colleagues to subscribe. Of course, you are also welcome to follow us on Twitter, Facebook, Youtube, Instagram and LinkedIn.
Sign up here!