Janson Releases Zaza Urushadze's Last Film, Anton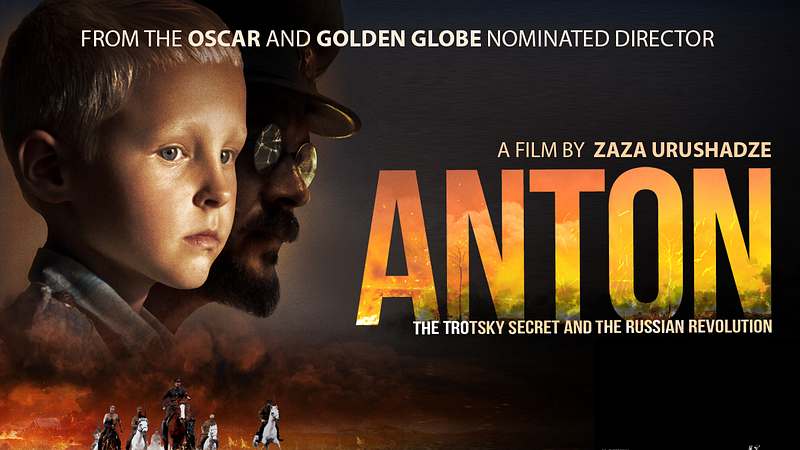 Janson Media today announced the U.S. release of Anton (2019, 1 x 102'), the last film by renowned Georgian film director Zaza Urushadze. Urushadze died of a heart attack at age 53 on December 7, 2019, in Tbilisi, just after completing Anton, and a century after the events dramatized in the film took place.
Filmed in Russian and German, and available with English subtitles, this exquisite film explores a little-known period of Russian history. Using the universal theme of childhood friendship, the film contrasts the simple and enduring qualities of a friendship between two boys. Anton is Catholic and Jacob is Jewish, and yet their friendship proves more resilient than the forces of politics and revolution swirling around them.
El Diario Vasco called it "a hymn to peace and love."
"The horrors of war from the microcosm of a small town in Ukraine," said El Cultural.

Co-writer Dale Eisler's statement:
"Anton explores how the universal bonds of childhood friendship are stronger than the prejudices of an adult world torn by hatred and revenge in the wake of the First World War and Russian Revolution. The year is 1919. The story unfolds in a small village in Ukraine, a region settled by German families many decades earlier to farm the rich land near the Black Sea. It brings into clear focus the true meaning of friendship. Together, Anton and Jakob find strength and comfort. It is a friendship shaped by their fascination with gazing at clouds and the significance of heaven as they imagine it. Although Anton is a Catholic and Jakob is a Jew, their friendship is more powerful than their different religious backgrounds. Their belief in each other as young boys and the imaginary world they create shields them from the fear, violence and divisions that surround them. Separated when Anton's family ultimately escapes from Ukraine to seek a new life, the memory of their friendship endures."
Anton was produced by Mirza Davitaia of GI Films, directed by Zaza Urushadze, and written by Urushadze, Dale Eisler, and Vadym Yermolenko. It stars Natalia Ryumina, Oleg Simonenko, Tetiana Grachik, and Vladimir Levitskiy.

The film was screened as part of a special program, In memory of the late Urushadze at the Tallinn Black Nights Film Festival, 2020. Read more about the film at IMDb.com.
More Press Releases and Announcements
Keep in touch!
We send weekly e-mail news updates to several thousand television and digital media content executives around the world. We encourage our clients, content partners, friends and colleagues to subscribe. Of course, you are also welcome to follow us on Twitter, Facebook, Youtube, Instagram and LinkedIn.
Sign up here!