Soccer in the City Doc Scores Worldwide Release with Janson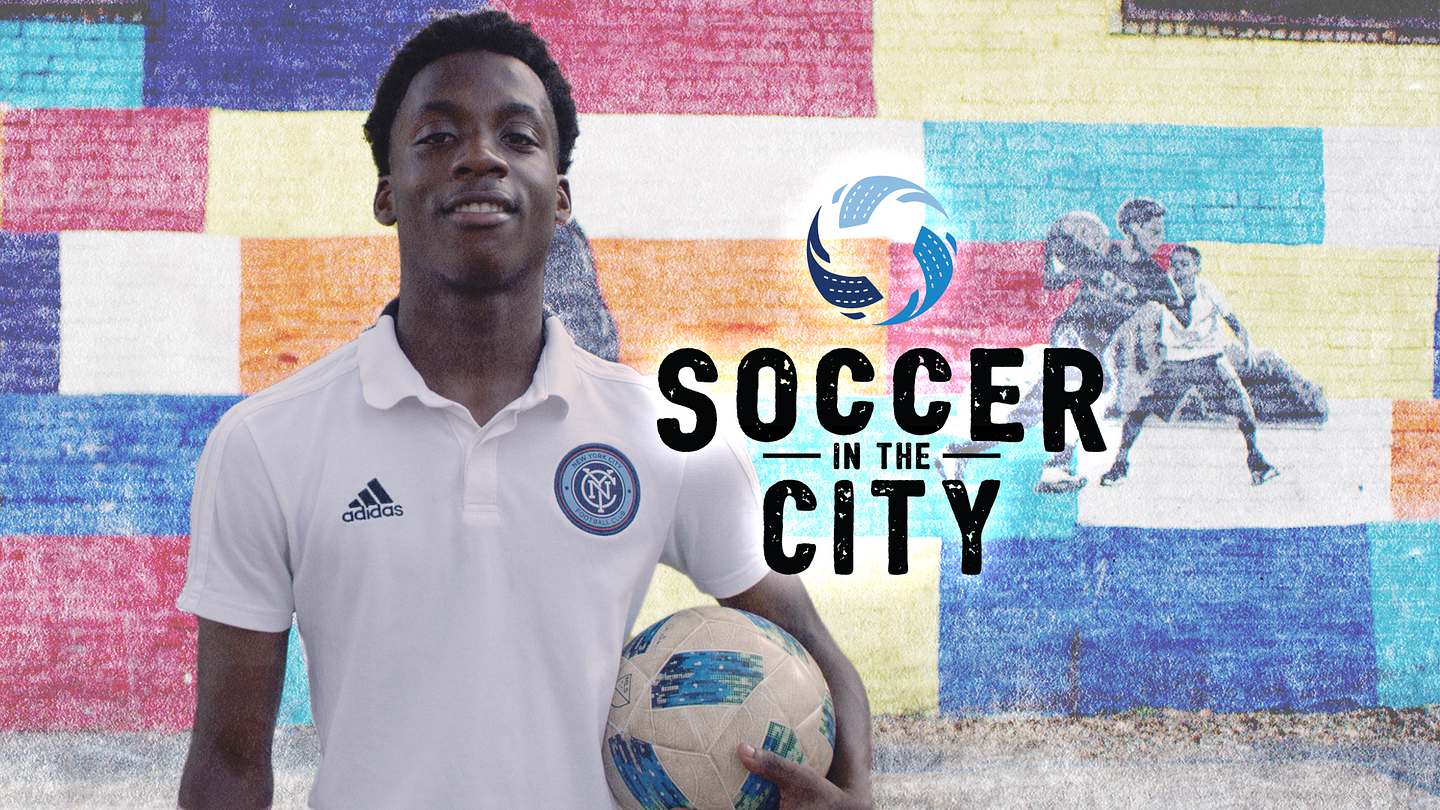 Janson Media today announced the worldwide all-media release of Soccer in the City. A character-driven documentary, the film focuses on the people, teams and organizations who strive to ensure that every child has the chance to play the sport regardless of economic status. The film features international superstars, including Claudio Reyna, Bill Hamid, Brandi Chastain, Briana Scurry, Riyad Mahrez, Mark McKenzie, and Joanna Lohman. Professional teams featured in the movie include Arsenal, Manchester City, New York City Football Club, D.C. United, and the Philadelphia Union. Soccer in the City is narrated by ESPN's Gab Marcotti, and was filmed at locations in Washington D.C., New York City, Philadelphia, Atlanta, Paris, and California.
Soccer in the Cityis produced by The Content Farm, a Washington D.C.-based production company, which was recognized with the Mayor's Arts Award for Excellence in Media Arts this year. The film prominently features non-profit DC SCORES, which provides free inner-city youth leagues.
Soccer in the City introduces inspiring and unsung heroes: coaches, volunteers and others dedicated to providing opportunities for kids regardless of socio-economic background.
"I hope this film can help shine a light on inspirational kids who are using soccer as a catapult to achieve great things, as well as some of the dedicated people, organizations and teams that are breaking down old barriers and making it easier for kids in cities to be a part of a team," said Executive Producer and Director Michael Holstein.
Soccer is the world's most popular and democratic sport, needing only a round ball and a rectangular space to play. With countless fans, revenue in excess of 30 billion dollars, and pick-up games in every city, village and remote outpost in the world, it's almost impossible to find a corner of the planet where there isn't a game going on at all times.
Except maybe in the United States. Soccer is at a crossroads in America, and with the World Cup coming in just seven years, opportunity exists for the nation to take a spot among the world's elite. But it will require changes -- starting in America's cities. In terms of sporting success, American soccer reached a nadir when the Men's National Team failed to qualify for the 2018 World Cup. America, which hosts the 2026 World Cup, now has a window in which it can finally become a true contender.
For many kids, sport is both the only distraction from the perils of inner-city life, and the best opportunity to escape poverty. Soccer should be a part of that conversation. Currently, soccer development in the U.S. comes largely from "pay to play" leagues, which severely limits access to the sport. While it's not unusual to see city kids sporting Messi and Mbappe jerseys, there's little crossover to inner-city youth playing the game. Things are changing though, and as creative solutions to the lack of infrastructure are developed, a deeper talent pool will increase America's chances for success on the pitch.
Soccer in the City is part Hoop Dreams, part Waiting For Superman, and a ringing endorsement for the power of sport, the importance of teams, and the need to remove boundaries between children of different socioeconomic backgrounds. Increasing the availability of soccer in the inner cities – making it cool, fun, and a true meritocracy – isn't just right thing to do for the sport; it's the right thing to do for our country, for our cities, and for our children.
To learn more about Soccer in the City, visit the film's official website. The film premieres worldwide on Amazon Prime Video on November 29, 2019.
More Press Releases and Announcements
Keep in touch!
We send weekly e-mail news updates to several thousand television and digital media content executives around the world. We encourage our clients, content partners, friends and colleagues to subscribe. Of course, you are also welcome to follow us on Twitter, Facebook, Youtube, Instagram and LinkedIn.
Sign up here!